HEY, KID, YOU'RE 
 A LONG WAY 
 FROM NICKTOONS! 

Some TMNT stuff was always meant for grownups.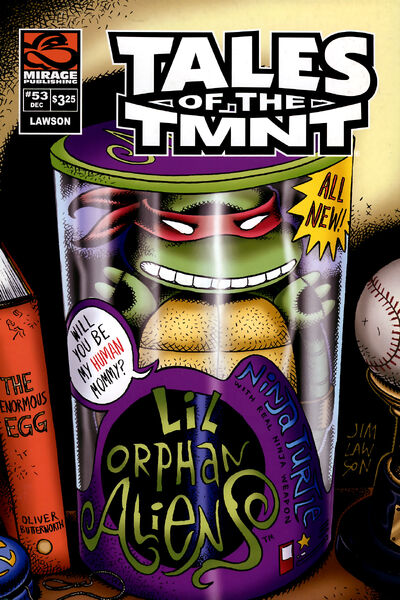 Alien Invaders is issue #53 of Tales of the TMNT volume 2, published on December 2008 by Mirage Studios. It pays homage to The Christmas Aliens. This issue also contains two backup stories, This Mortal Shell and Ghosts of Christmas Past. This Mortal Shell is specifically non-canon.

Pages: 26
Credits
Characters
Synopsis
Casey has some plumbing work done on his farmhouse in Northampton, which leads to trouble when the assistant to the plumber decides to steal one of Shadow's rare toys.
Gallery
Ad blocker interference detected!
Wikia is a free-to-use site that makes money from advertising. We have a modified experience for viewers using ad blockers

Wikia is not accessible if you've made further modifications. Remove the custom ad blocker rule(s) and the page will load as expected.