"April's Ballad" is a song performed by April O'Neil in the Coming Out of Their Shells Tour.
Lyrics
Always the brave
one
nothing I would do
would
make me scared
No matter what, I'd
go
I never cared
But here I am now
and I don't know
if I'll make it
through
Afraid of
everything
afraid of what
he'll do
But they told me
you can count on
us
they said April
you can count on
us
A turtles a friend
a friend to the end

So I'll keep waiting
believing that my
friends will
soon be here
And just believing
takes away my fear

And now it's my
turn
to face myself as
I've
done all along
but I must stand
strong
But they told me
you can count on
us
That's what they
told me
But when you're all
alone
out on your own
it's easy to worry
and doubt
if you're without
some one
a true companion
to help you work it
all out
it's hard to face the
things
that care you
inside as you
move through
every day
people you love
who stand by
you
who can help you
find the way.
the turtles
you can count on
us
Videos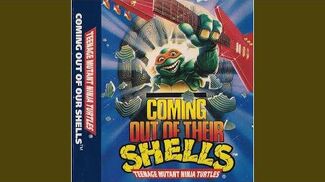 Ad blocker interference detected!
Wikia is a free-to-use site that makes money from advertising. We have a modified experience for viewers using ad blockers

Wikia is not accessible if you've made further modifications. Remove the custom ad blocker rule(s) and the page will load as expected.