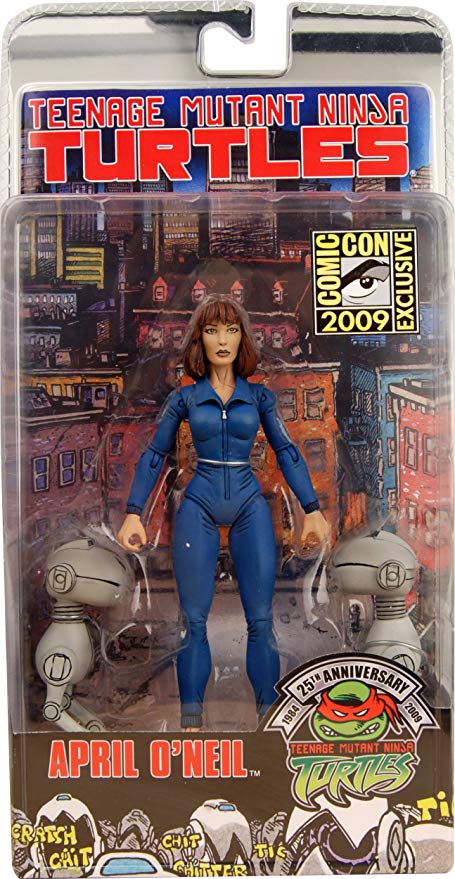 NECA proudly presents this special edition APRIL O'NEIL action figure, based on the original comic books created by Kevin Eastman and Peter Laird. APRIL is fully posable and comes with 2 of the menacing MOUSER villains with articulated jaws. Celebrate 25 years of TEENAGE MUTANT NINJA TURTLES with this exclusive set!
Notes
This figure was only available at the 2009 San Diego Comic Con, as well as through NECA's official storefront page on amazon.com. Yellow and green-clothed versions were supposed to be released for the public market, but as 2011, all pre-orders were returned, suggesting the two variants were canceled.
Gallery
Ad blocker interference detected!
Wikia is a free-to-use site that makes money from advertising. We have a modified experience for viewers using ad blockers

Wikia is not accessible if you've made further modifications. Remove the custom ad blocker rule(s) and the page will load as expected.