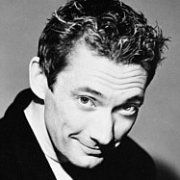 Cameron Arthur "Cam" Clarke (born November 6, 1957; 60 years old) is the voice actor for Leonardo, Rocksteady, and other characters in the 1987 TV series and reprises his main role for the 2012 TV series. He often voices teenagers and other similarly young characters for other media. He voices Liquid Snake in the Metal Gear Solid video game series.
Voices
1987 series
Angry man on street
Alternative Energy Conference Announcer
Cab driver
Farmer
First bank guard
Guy at mall
HiTech (Season 10 only)
Police sergeant
The Rabbit Hutch Worker
Scientist
Second Mad Dog goon
Stressbar's nerd
Sushi chef
2012 series
Video games
External Links
Ad blocker interference detected!
Wikia is a free-to-use site that makes money from advertising. We have a modified experience for viewers using ad blockers

Wikia is not accessible if you've made further modifications. Remove the custom ad blocker rule(s) and the page will load as expected.