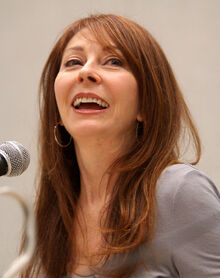 Cassandra Peterson (born September 17, 1951; 66 years old) is an American actress best known for her on-screen horror hostess character Elvira, Mistress of the Dark. She gained fame on Los Angeles television station KHJ wearing a black, gothic, revealing, cleavage-enhancing gown as host of Elvira's Movie Macabre, a weekly horror movie presentation. Her wickedly vampish appearance is offset by her comical character, quirky and quick-witted personality, and Valley girl-type speech.
She is the voice of Ms. Campbell, a research scientist from the World Wide Genome Project (and one of Kraangdroids) in the 2012 TV series. Her character, who debuted in the Feb. 9, 2013 episode The Alien Agenda, takes a particular interest in April O'Neil. She also voices her Utrom counterpart Queen.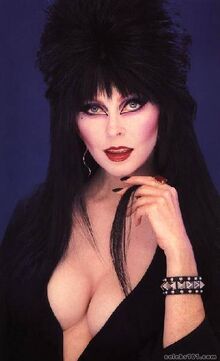 Ad blocker interference detected!
Wikia is a free-to-use site that makes money from advertising. We have a modified experience for viewers using ad blockers

Wikia is not accessible if you've made further modifications. Remove the custom ad blocker rule(s) and the page will load as expected.