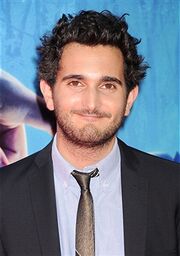 Dave Green (born 1983; 33-34 years old) is an American film and music video director. He is well known for directing several music videos and short films, especially working with Miles Fisher. He made his directorial debut with 2014 film Earth to Echo. He is the director of Teenage Mutant Ninja Turtles: Out of the Shadows.
External links
Ad blocker interference detected!
Wikia is a free-to-use site that makes money from advertising. We have a modified experience for viewers using ad blockers

Wikia is not accessible if you've made further modifications. Remove the custom ad blocker rule(s) and the page will load as expected.