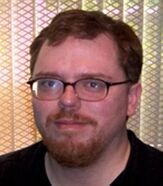 David Wills
(also credited as
David Willis
or
Dave Wills
; born September 28, 1970; 46 years old) is an American voice actor who often works on 4Kids Entertainment collaborations. Some of his most prominent work includes multiple characters in
Yu-Gi-Oh!
and Tyranno Hassleberry in
Yu-Gi-Oh! GX
and One Piece, as well as the role of Captain Falcon in F-Zero GP Legend. He was formerly a disc jockey under the name Ghosty for Sirius Satellite Radio and was the host of channel 118: Radio Classics under the name Dave Wills. Currently as Ghosty he hosts "That Modern Rock Show" on Saturday nights from 9pm est to 1am est on WFDU 89.1 or streamed through www.wfdu.fm.
Voices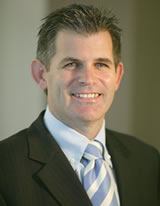 Ad blocker interference detected!
Wikia is a free-to-use site that makes money from advertising. We have a modified experience for viewers using ad blockers

Wikia is not accessible if you've made further modifications. Remove the custom ad blocker rule(s) and the page will load as expected.