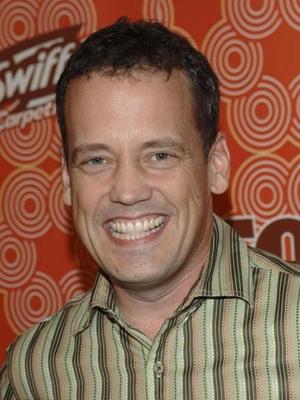 Dee Bradley Baker or Dee Baker (born August 31, 1962; 55 years old) is an American actor, voice actor, singer, former game show host, and comedian. He is noted for his long-running-role as Klaus Heissler and Kisses in American Dad! and other various characters including Squilliam Fancyson and Bubble Bass in the hit TV series SpongeBob SquarePants, Nightcrawler in X-Men: Legends and Marvel: Ultimate Alliance. He is also well known for his voice-work on Avatar: The Last Airbender, The Legend of Korra, Codename: Kids Next Door, Cow and Chicken, Phineas and Ferb, Adventure Time with Finn and Jake, Batman: Arkham City, the Ben 10 franchise, Star Wars: The Clone Wars, Star Wars Rebels, Halo, Gears of War, Portal 2 and Left 4 Dead 2. He is also known for his various roles, such as Elmer, Sanjay and Binky, in the popular Nickelodeon series, The Fairly OddParents. He has also played condescending upstart Mike Donnato in the 2003 film The Cooler, his first live action work.
He provided additional voices in TMNT (2007 film) as well as Chompy Picasso, Ravager Spy, Top Hat Ravager, Honey Badger Ravager #3, Scale Tail #1 and 2, and the Synthezoids/Mini-Zoids in Raphael: Mutant Apocalypse.
Ad blocker interference detected!
Wikia is a free-to-use site that makes money from advertising. We have a modified experience for viewers using ad blockers

Wikia is not accessible if you've made further modifications. Remove the custom ad blocker rule(s) and the page will load as expected.