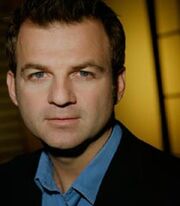 Frank Frankson (born December 15, 1962; 54 years old) also known as John Campbell is the pseudonym of Greg Abbey. He is the American voice actor for Raphael, Griddex, and Dark Raph in the 2003 animated series, Fast Forward, TMNT: Back to the Sewer, Turtles Forever and various video games, as well as Cement Man in Turtles in Time: Re-Shelled and Nightwatcher in Teenage Mutant Ninja Turtles Smash-Up. More recently, he inherited the voice-only role of Speed Racer and Spritle Racer from Speed Racer: The Next Generation, after Peter Fernandez died in 2010.
External Links
Ad blocker interference detected!
Wikia is a free-to-use site that makes money from advertising. We have a modified experience for viewers using ad blockers

Wikia is not accessible if you've made further modifications. Remove the custom ad blocker rule(s) and the page will load as expected.