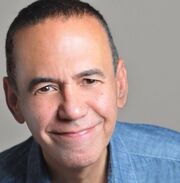 Gilbert Gottfried (born February 28, 1955; 62 years old) is an American stand-up comedian, actor, and voice actor. His numerous roles in film and television include voicing the parrot Iago in Disney's Aladdin franchise and Digit in the children's cartoon/educational math-based show Cyberchase, both characters being birds. Gottfried was also the voice of the Aflac Duck until 2011.
Gilbert voices Kraang Subprime in the 2012 TV series.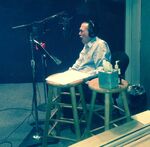 "I just recorded two episodes of 'Teenage Mutant Ninja Turtles' for Nickelodeon. I'm an evil villain."