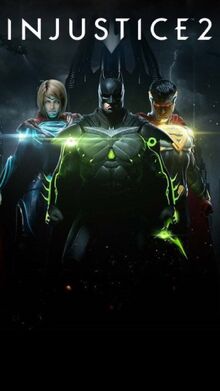 Injustice 2 is a fighting game released on May 11, 2017 by Warner Bros. and Netherrealm Studios, starring DC Comics characters, and guest starting DLC characters from Netherrealm Studio's (formerly Midway) very own Mortal Kombat series and Hellboy from Dark Horse Comics. The PC version was released on November 14, 2017.
On November 11, 2017, during the finals of the ELEAGUE Injustice 2 World Championship tournament, the
Ninja Turtles
were confirmed for the game's third fighter pack DLC.
Ad blocker interference detected!
Wikia is a free-to-use site that makes money from advertising. We have a modified experience for viewers using ad blockers

Wikia is not accessible if you've made further modifications. Remove the custom ad blocker rule(s) and the page will load as expected.