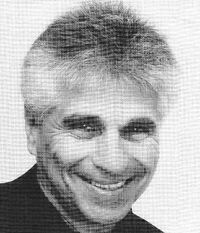 Mark created the role of the King in Disney's Twice Charmed, and sings on the original cast recording. He most recently appeared in Arkansas Reps Born Yesterday, and can be seen from time to time on Law and Order. Other credits include, The Musical Comedy Murders of 1940, Grand Hotel, Jelly's Last Jam, and Teenage Mutant Ninja Turtles - Coming Out of Their Shells.
Mark played the voice of Master Splinter in the Coming Out of Their Shells live stage show and the studio soundtrack.
Ad blocker interference detected!
Wikia is a free-to-use site that makes money from advertising. We have a modified experience for viewers using ad blockers

Wikia is not accessible if you've made further modifications. Remove the custom ad blocker rule(s) and the page will load as expected.