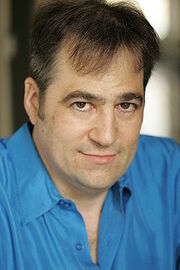 Michael B. "Mike" Pollock
(Born March 9, 1965), sometimes credited as
Herb Lawrence
is an American voice actor for many characters in the
2003 animated series
. He has appeared as the narrator for 4Kids shows like Pokémon and some promos on the original Fox Box and 4Kids TV. He is also well known as the current voice actor for Dr. Eggman in the Sonic the Hedgehog series.
Voices
External links
Ad blocker interference detected!
Wikia is a free-to-use site that makes money from advertising. We have a modified experience for viewers using ad blockers

Wikia is not accessible if you've made further modifications. Remove the custom ad blocker rule(s) and the page will load as expected.