HEY, KID, YOU'RE 
 A LONG WAY 
 FROM NICKTOONS! 

Some TMNT stuff was always meant for grownups.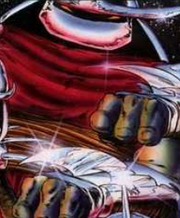 Shiva Shredder, or Multi-Arm Shredder, was part of the Shredder Elite. He appears in the Return to New York storyline in the Mirage Comics. He appears at the end of Return to New York, Part 2 and appears in Return to New York, Part 3 in the Mirage Comics.
Ad blocker interference detected!
Wikia is a free-to-use site that makes money from advertising. We have a modified experience for viewers using ad blockers

Wikia is not accessible if you've made further modifications. Remove the custom ad blocker rule(s) and the page will load as expected.