Before creating the 2003 Teenage Mutant Ninja Turtles show, Mirage Studios pitched an idea to Warner Bros. for a new TMNT cartoon series that would have either aired on Kids WB! or Cartoon Network in 2001. Warner Bros. passed on the show, making way for the Teenage Mutant Ninja Turtles (2003 series) on the Fox Box.
Concept Art Gallery
Video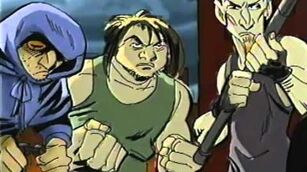 Ad blocker interference detected!
Wikia is a free-to-use site that makes money from advertising. We have a modified experience for viewers using ad blockers

Wikia is not accessible if you've made further modifications. Remove the custom ad blocker rule(s) and the page will load as expected.