Teenage Mutant Ninja Turtles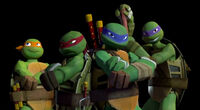 The Teenage Mutant Ninja Turtles(abbreviated as TMNT and simplified as Ninja Turtles) are a fictional team of four teenage anthropomorphic turtles, who were trained by their anthropomorphic rat sensei in the art of ninjutsu and named after four Renaissance artists. From their home in the storm sewers of New York City, they battle petty criminals, evil overlords and alien invaders, all while remaining isolated from society-at-large.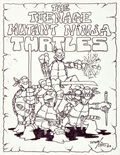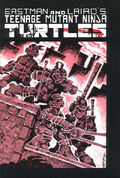 Teenage Mutant Ninja Turtles was created in an American comic book published by Mirage Studios in 1984 in Dover, New Hampshire. The concept arose from a humorous drawing sketched out by Kevin Eastman during a casual evening of brainstorming with his friend Peter Laird. The young artists self-published a single-issue comic intended to parody four of the most popular comics of the early 1980s: Marvel Comics' Daredevil and New Mutants, Dave Sim's Cerebus, and Frank Miller's Ronin.

Fun fact: The Mirage Turtles moved to Image Comics in 1996 for 13 issues and a mini-series, before being canceled in 1999. While at Image, the series took some odd turns: Splinter became a bat, Donatello changed into a cyborg, Leonardo lost a hand, and Raphael became the new Shredder.

Read more here...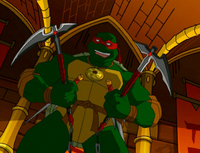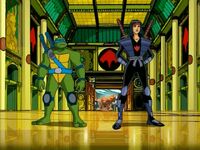 A TMNT TV series debuted in December 1987 and had to be aired three times before it finally found an audience. Once it gained traction, Playmates ordered more episodes, and the show stayed on the air from 1988 – 1996 for a total of 188 episodes in the regular series. The turtles are well known for their use of expressions characteristic of surfer lingo, especially by Michelangelo. Words and phrases included "bummer," "dude," "bogus," "radical," "far-out," "tubuloso," "bodacious," and possibly the most recognized, "cowabunga."

Ninja Turtles: The Next Mutation
that followed the events of the movies. A fifth turtle was introduced, a female named "
Venus de Milo
who was skilled in the mystical arts of the shinobi.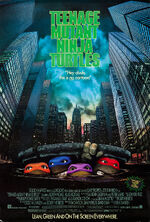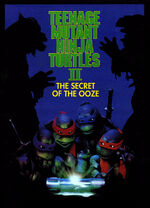 The Turtles have featured in four feature films. The first three, produced in the early 90s and released by
New Line Cinema
, feature live-action, with the Turtles played by various actors in costumes featuring animatronic heads. The first live-action film was distributed by Golden Harvest overseas, whereas the second and third films were distributed by 20th Century Fox outside North America. The fourth, released in 2007 by Warner Bros., was an all-CGI animated film, but retained continuity with the previous films.

A new feature film was to have been released on December 25, 2013 as part of the acquisition of the franchise by Viacom. It was announced on May 27, 2010 that Michael Bay's Platinum Dunes production company had landed the rights to the new film. In June 2012, it was reported that Paramount had shut down production on the film and pushed its release date back to 2014.

Read more here...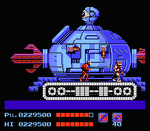 The first Famicom/NES TMNT game was the single-player
Teenage Mutant Ninja Turtles
, released by Konami/Ultra in 1989.
Also released by Konami in 1989 was the first TMNT arcade game, also titled simply
Teenage Mutant Ninja Turtles
. This side-scrolling "beat 'em up" was ported to the NES as
Teenage Mutant Ninja Turtles II: The Arcade Game
. This led to an NES-only sequel, entitled
Teenage Mutant Ninja Turtles III: The Manhattan Project
, which used the look of the arcade game, as opposed the first NES game. The next Turtles console game,
Teenage Mutant Ninja Turtles: Turtles in Time
, was released in 1991 as an arcade game, and was later ported to the Super Nintendo in 1992.
Teenage Mutant Ninja Turtles: The Hyperstone Heist
was also created for the Sega Genesis in the same year, and used many of the art assets from TMNT IV.

There was also a trilogy of TMNT video games for the original Game Boy system made by Konami and a beat 'em up game Teenage Mutant Ninja Turtles: Arcade Attack was released for the DS in November 2009, to coincide with the series' 25th anniversary.

Read more here...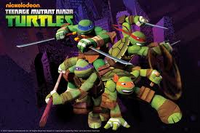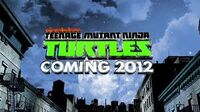 Nickelodeon
acquired the global rights to Teenage Mutant Ninja Turtles from the Mirage Group and 4Kids Entertainment, Inc. and have announced that they are moving forward on development on a new CGI-animated TMNT television series consisting of at least 26 half-hour episodes. Details are currently scarce, although a wealth of information was revealed at an invite-only fan event in March of 2011.
The series is said to have the dark elements and intense action of the 2003 TV series but still have the jokes of the 1987 series while still being something of its own.

Read more here...




This series is set to premiere on September 29th, 2012.

For more entertainment news be sure to follow us on

and