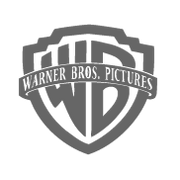 Warner Bros. Pictures is a motion picture production company founded in 1913 by Harry, Albert, Sam, and Jack Warner. It is a film distributor owned by Time Warner. Popular franchises under the Studio's umbrella include Harry Potter, Superman, Batman, The Hangover films, Lethal Weapon and The Matrix trilogy.
The studio produced the 2007 film TMNT. Previous films in the series had been produced by New Line Cinema, which also became owned by Time Warner, and would be folded into Warner Bros. Pictures in 2008 anyway.
Ad blocker interference detected!
Wikia is a free-to-use site that makes money from advertising. We have a modified experience for viewers using ad blockers

Wikia is not accessible if you've made further modifications. Remove the custom ad blocker rule(s) and the page will load as expected.