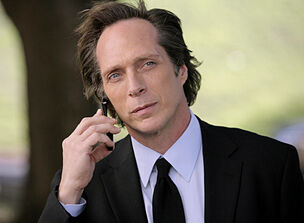 William Edward Fichtner (born November 27, 1956; 60 years old) is an American actor. He has appeared in a number of notable film and TV series. He is known for his roles as Sheriff Tom Underlay on Invasion, as Alexander Mahone on Prison Break, William Sharp in Armageddon, Roger Van Zant in Heat and as Ken Rosenberg in the video games Grand Theft Auto: Vice City and Grand Theft Auto: San Andreas.
He portrays Eric Sachs in the 2014 film reboot, as well as voices Shredder in Teenage Mutant Ninja Turtles (2014 3DS game).
Ad blocker interference detected!
Wikia is a free-to-use site that makes money from advertising. We have a modified experience for viewers using ad blockers

Wikia is not accessible if you've made further modifications. Remove the custom ad blocker rule(s) and the page will load as expected.